Saturday, September 27th, 2008
Update: I just woke up here early in Pacifica, California and started hearing bagpipes. I walked outside to find the street in front of my house crowded with illegally-parked cars and traffic patrol people in the distance. What is this?… like,… a big funeral at the beach for a firefighter or something? Well,.. actually,… it's the fogfest,… which is somehting I've never been to and never cared for really, but since it's literally right outside my house, it's unavoidable… I'm gonna go check it out after I update this post….
….. just came back from a four day trip…. New York, L.A., Washington D.C. Suburbs,…. It's a extrememly interesting time to be living in America… with the financial crisis going on an and the best and most riveting presidential races in history hitting fever pitch…. Here is my shot of the day during last nights debate on a Virgin America plane from Washington to San Francisco: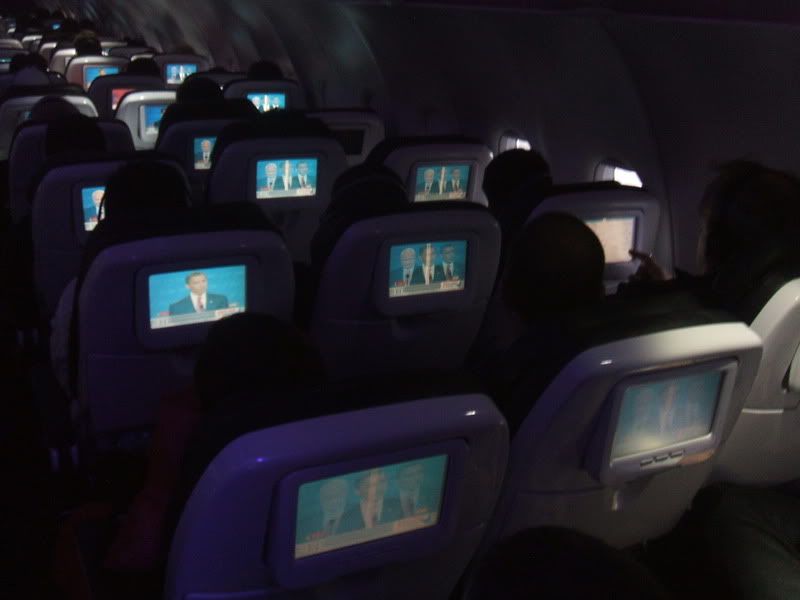 It's a memorable image that juxtaposes both a historical presidential election and a very interesting current lifestyle of mine.