On Saturday the 6th, we all signed up to go zip-lining through the jungle. For a person who is always apprehensive about going on roller-coasters and never keeps my eyes open while I'm on them, I was completely open and blasé about the idea of flying hundreds of feet above the jungle floor through the canopy at 80 miles an hour. I actually didn't know anything about it and had never seen it, read about it, heard about it and let alone done it. What I found out was that it was one of the most exhilarating and almost dream-like experiences I've ever had….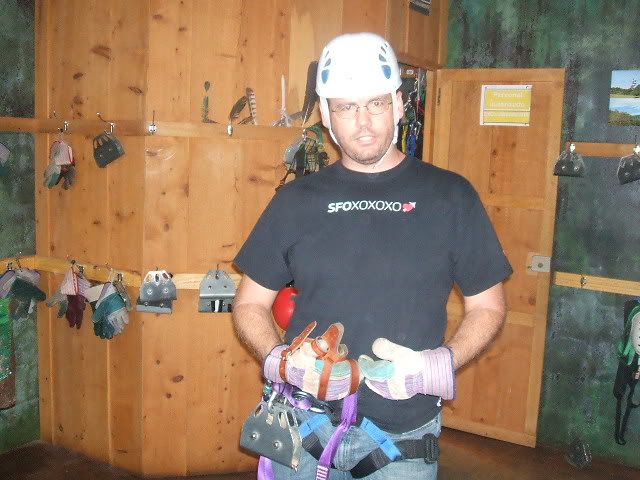 After driving 45 minutes from San Jose,… we suit up at Poas National Park….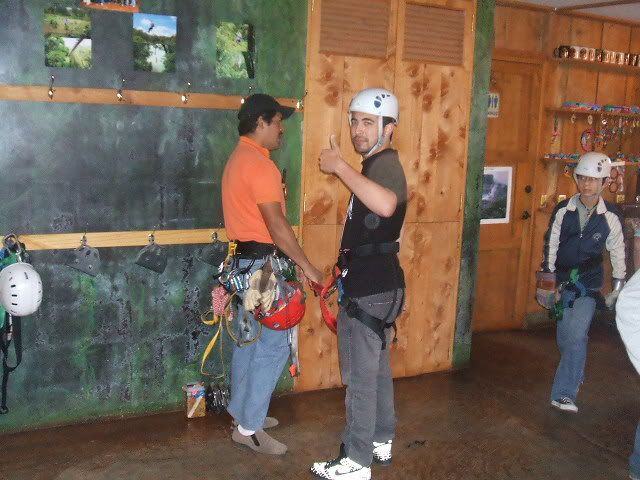 VL is ready…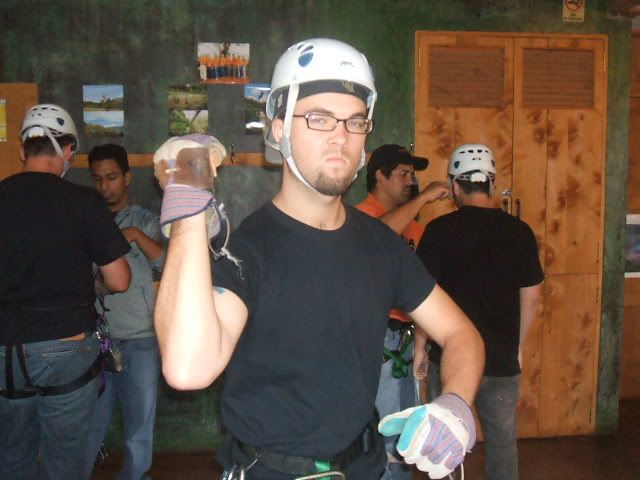 Extremo Doug is ready….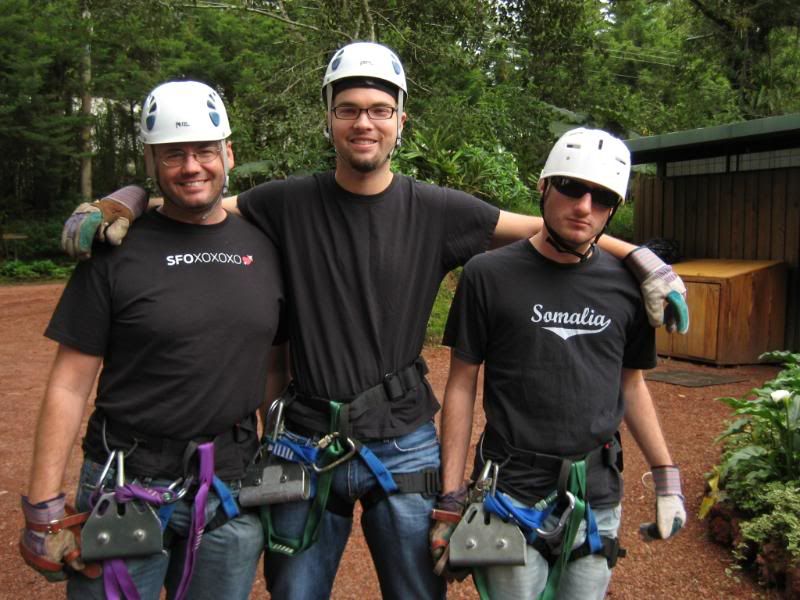 I got a kick out of putting on this "Extreme Sport" getup…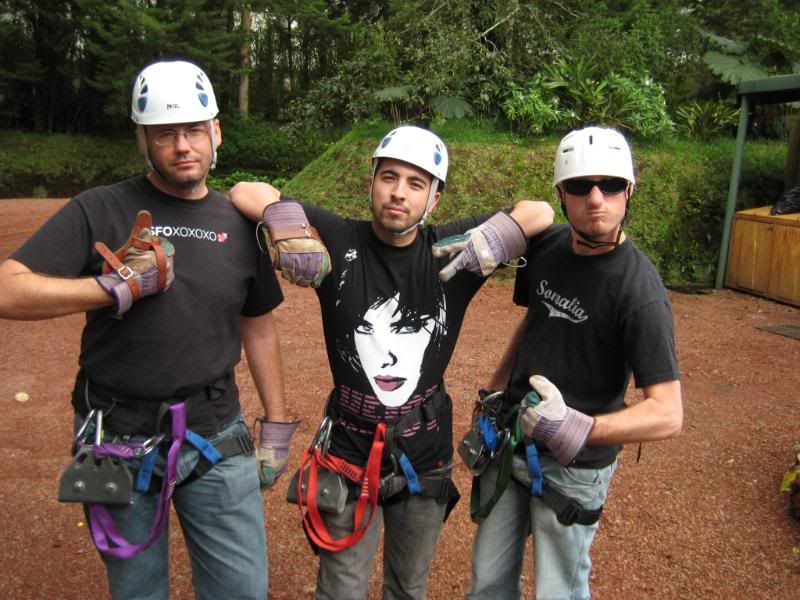 Bigger than life moments.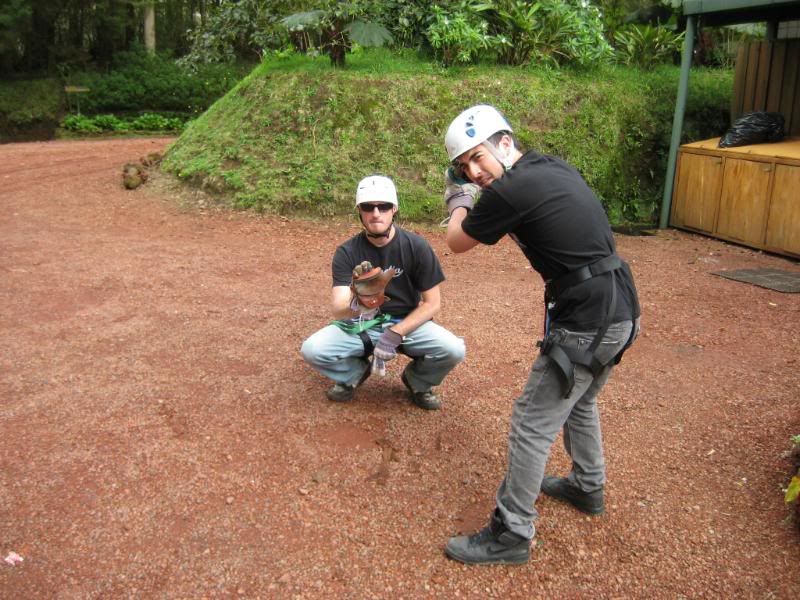 Yes,…. it made me feel like a catcher….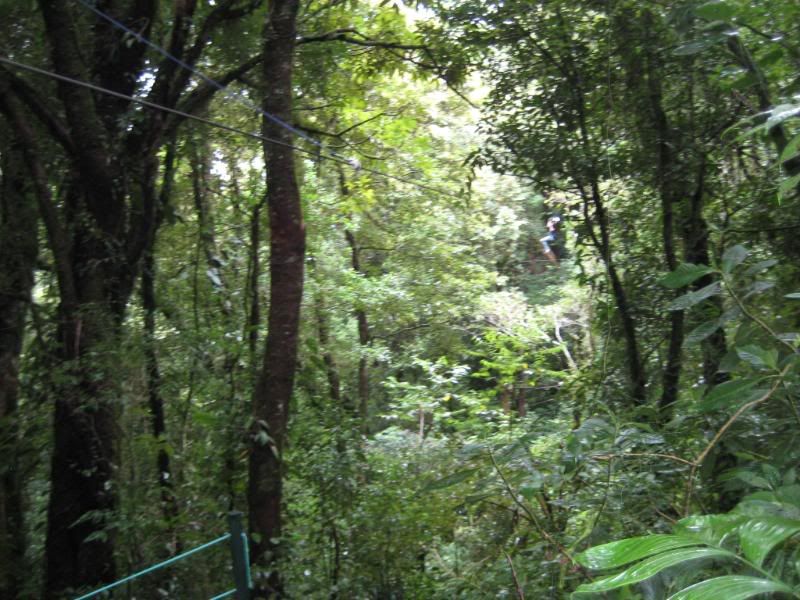 Into the jungles we go……. there were about 17 zip-lines and 29 platforms or something,…. we had to hike a short distance to each one….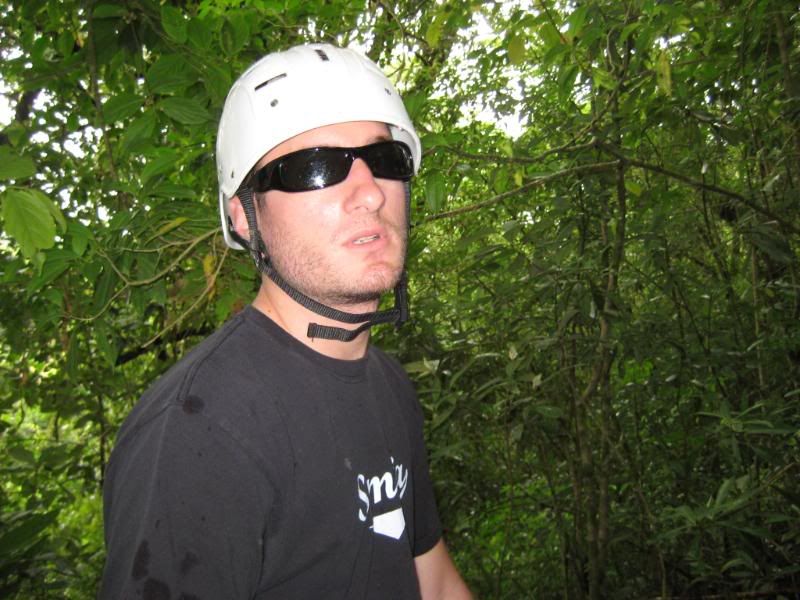 This is phase in my life called "What the hell am I doing in the jungle wearing this helmet and getting soaked by rain".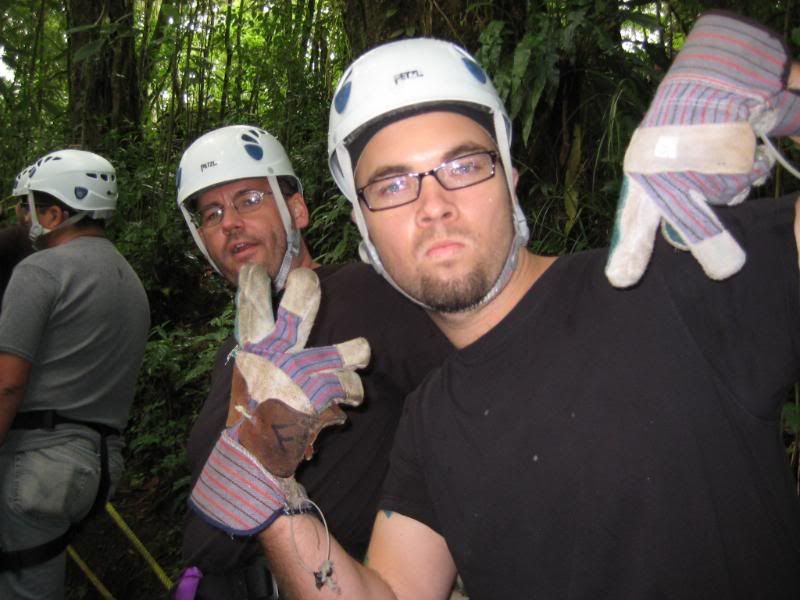 Big D.B.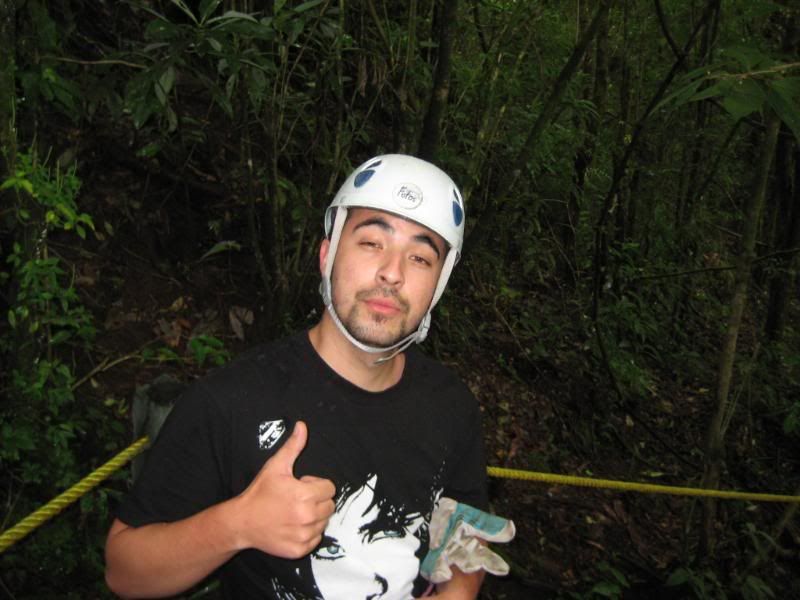 It was raining heavily and kinda cold….. we were all wearing t-shirts as opposed to the recommended rain jackets,….. and therefore we were all quite butthurt.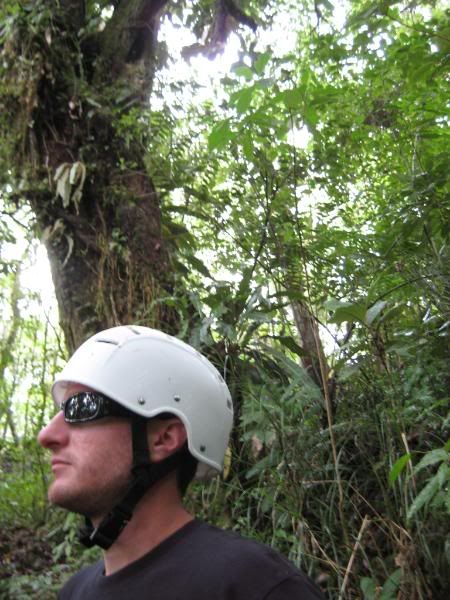 Edgar,…. king of the jungle.
Extreme Buckmaster…..

Extreme Esteban!….

Extremo Van Lieu!….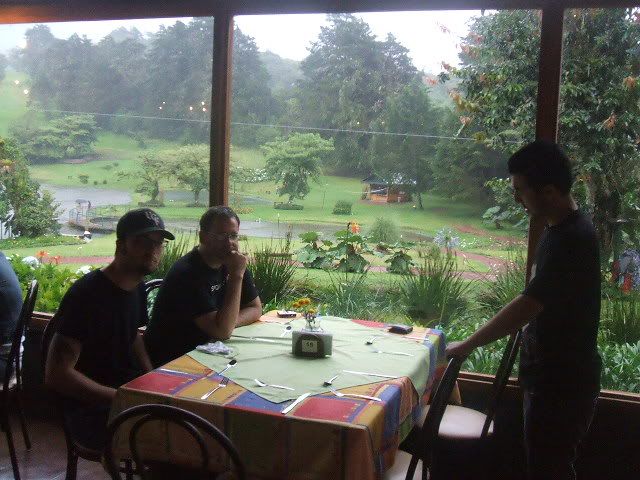 Then when it was over,…. we went back to the Lodge/Headquarters, where we were happy to get out of the rain….. we sat, had a "free" lunch and felt a sense of "Living The Dream" accomplishment.

Imperial please….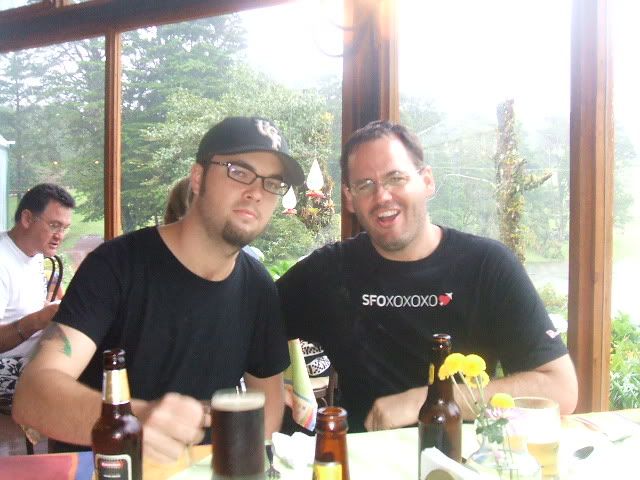 That clutch.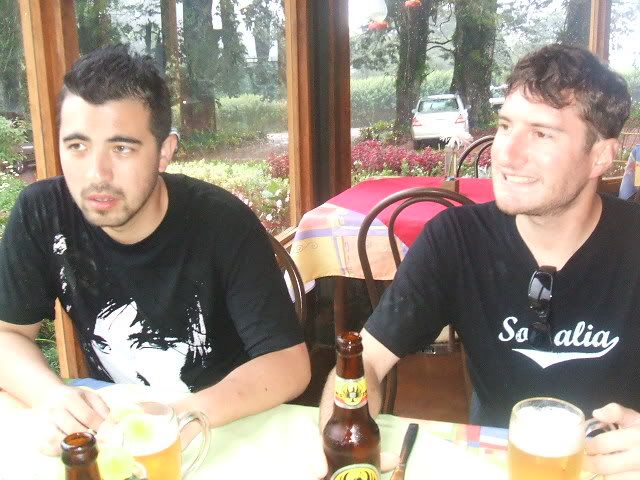 Imperial never tasted better!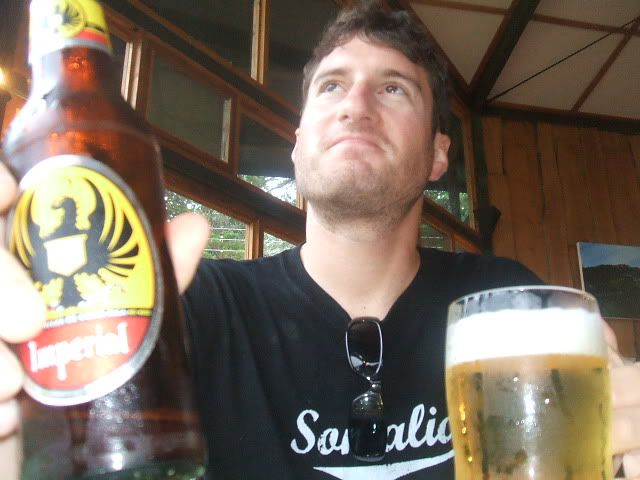 Rummay….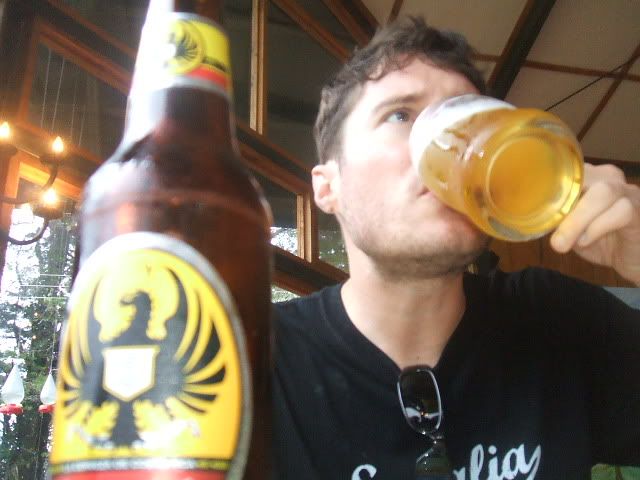 Pura Vida!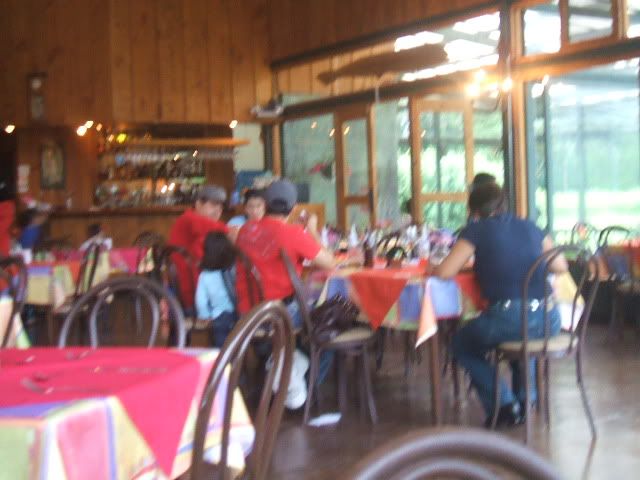 Another great thing about the lodge was that we were the only Americans there…… I guess nobody wants to go zip-ling in the rainy season.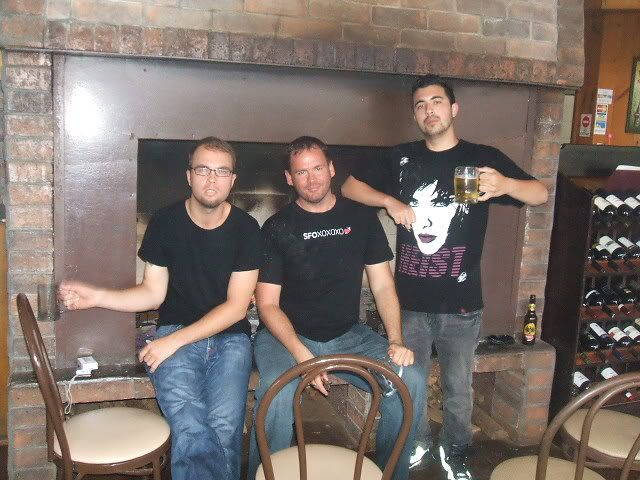 The fact there was a fireplace meant that we could make our shirts a bit more dry…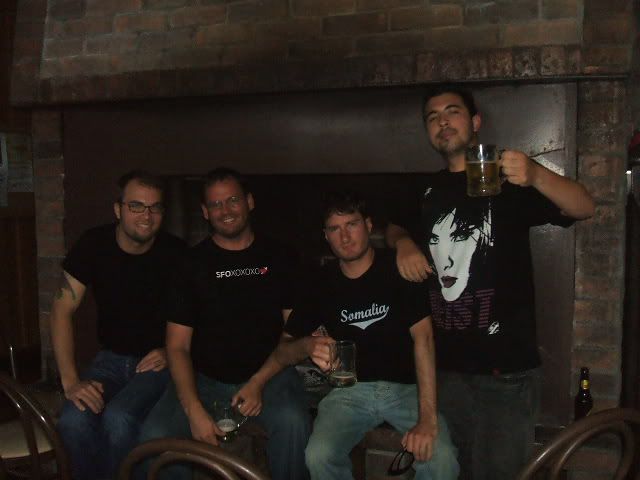 Lodge party tonight!… YEAH!!!
…………………..
…………..
………. …………………………………………
***************************************************************************************
…..after a day flying through the jungles of Costa Rica,….. we headed back to San Jose. Me and Aaron wanted to do some last minute shopping for random items since Saturday Night would be our last night. I wanted to fulfill what it now a traveling tradition of collecting obscure LPs while abroad. We found this cool little music shop that had hundreds of old salsa, reggae, rock, funk, and everything else records. We had hit a sort of gold mine of good quality LPs…..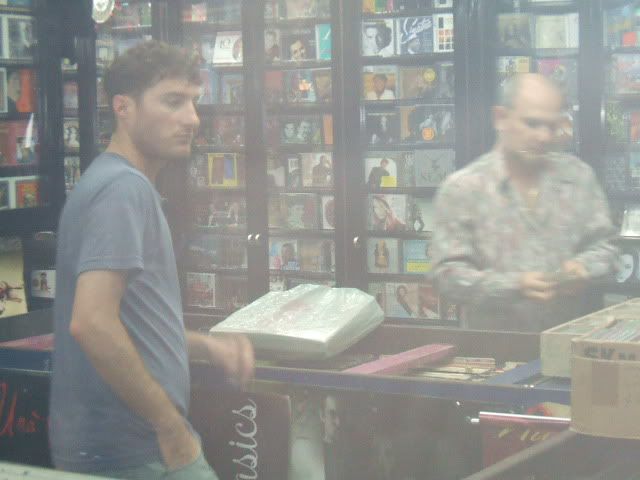 I spent $90 on records…. for about 20…. really good ones that I haven't seen for the prices they were selling them in the states….. a few old Zapp & Roger records, Bootsy Collins, The Jacksons, and a lot of really good reggae…… Aaron picked up some real gold as well….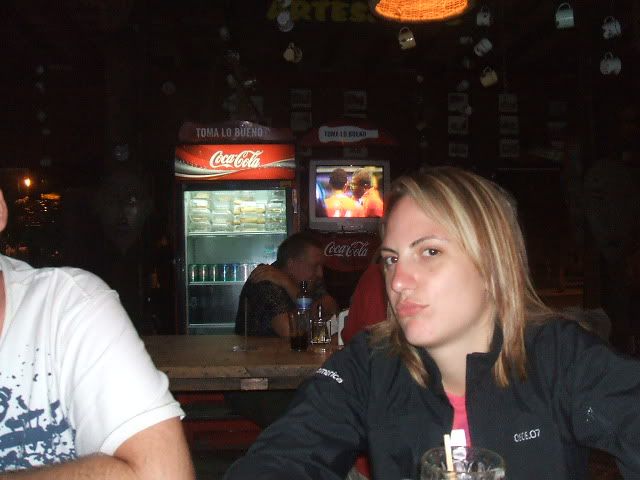 Later that night, we all met up again in Central San Jose for dinner and drinks…… The Costa Rica national team was playing Suriname and beat them 7-0. Later,…. Vanessa was getting texts from Rico Suave, who she met at Jaco Beach. Rico Suave found his way to San Jose. We all drove out to meet him at some club, but Vanessa had a hard time parking her car into a little parking space and even some random guy off the streets who tried, couldn't . The attempt to park in the parking space went on for like 15 minutes. Everybody became butthurt and we eventually gave up and drove away……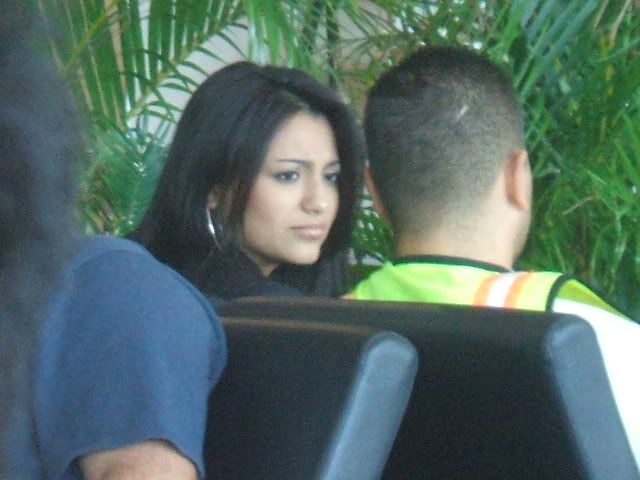 The next morning, Me and Aaron headed off to the airport…. leaving Doug, Steve, Vanessa, Reyann, and the rest of the Tico Nation behind. With another chapter of "Living The Dream" behind us, our only regrets were that we didn't find a Costa Rican wifes……. and too bad that the last candidate with true promise who could play this blissful role in my life was busy talking to an airport worker, and not me.
Goodbye, Mija….. and goodbye Costa Rica. In the words of Vanessa,…
"Bye, baby,… I love you so much!".