On Tuesday September the 2nd in the year of our lord, 2008, Me, Aaron "Cuddy Lou" Van Lieu, Doug Buckmaster, and Steven Walden landed in San Jose, Costa Rica. This was Aaron's second foray into this country this year. It was my first time ever here and my first time ever in Central America period. What ensued for the next 6 days was what we at Virgin America call "Living the Dream"…. which for us meant Jungles, Mijas, Imperial Beer, Salsa/Reggaeton music, Hedonistic beach town culture, cheap food, and the good company of the Tica friends of ours (Reyann and Vanessa) who so very kindly allowed us to stay at their family home in the Barrio Mexico neighborhood of Costa Rica. And so,… Pura Vida……. let the pictures tell the story…
This will be a 3 part series because it's alot to look at and read…. here is part 1.
Look forward to Part 2- "Over the river of crocodiles to Jaco Beach" and Part 3- "Flying through the jungle". Each installment get progressively more exciting and interesting.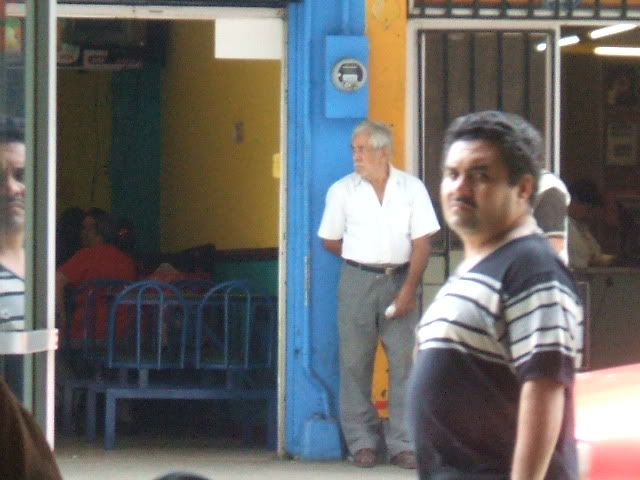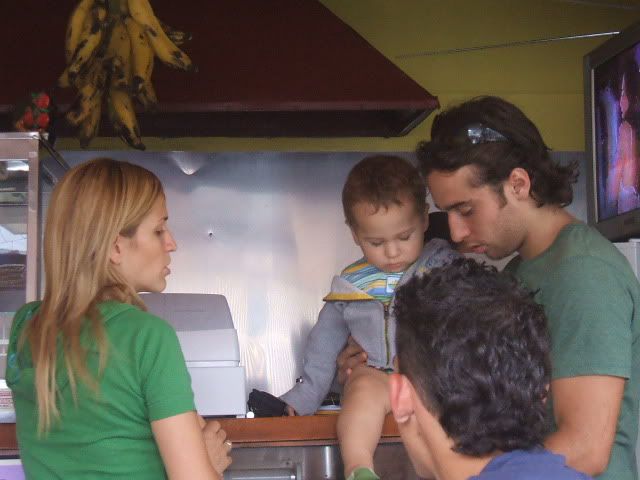 Tuesday Afternoon…. we all get picked up at San Jose International Airport and are promptly driven to Barrio Mexico, where Reyann's Grandmother is renting out her home for us for the week,…. we settle in and head out to a "soda", which is a small, hole-in-the-wall cafe type of place. This particular soda was run by Reyann's family….. Vanessa (in the green) is Reyann's cousin and someone who we'd be hanging out with a lot.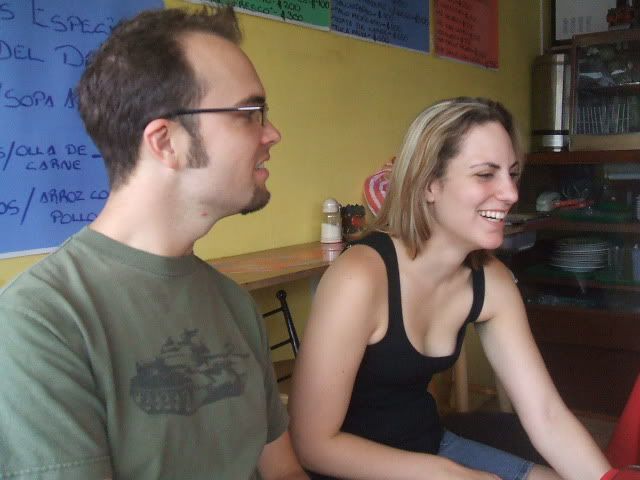 Buckmaster and Reyann……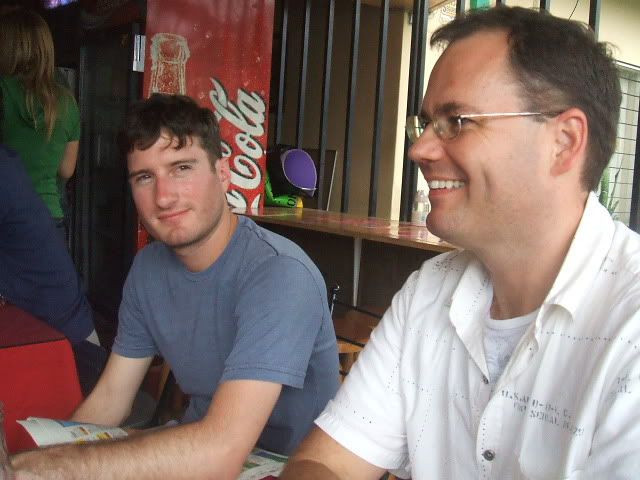 Esteban y Pablo…..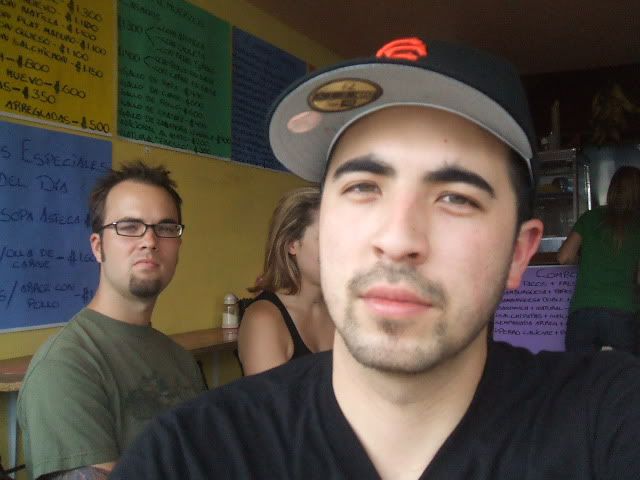 Cuddy Lou.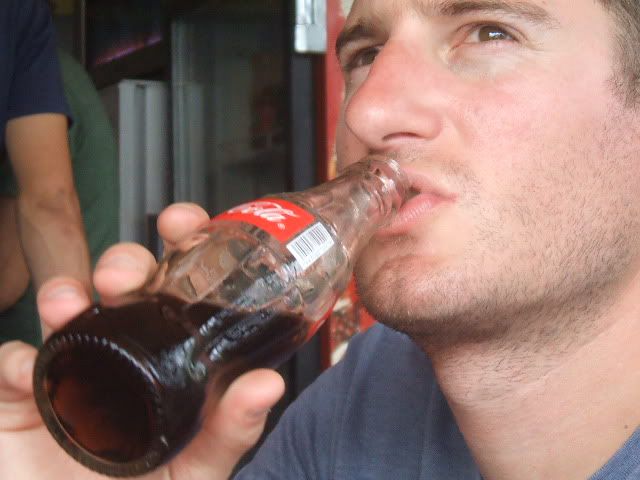 I drank coca cola and ate gallo pinto…..an amazing plate of rice and beans with your choice of carné or pollo…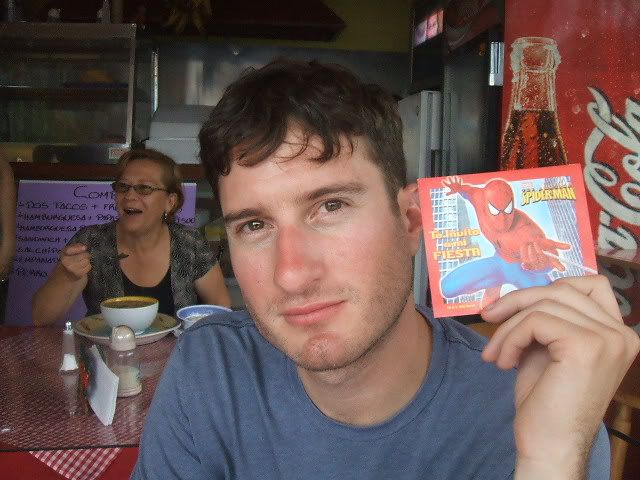 We all got invited to a little kids birthday….. Vanessa's kid….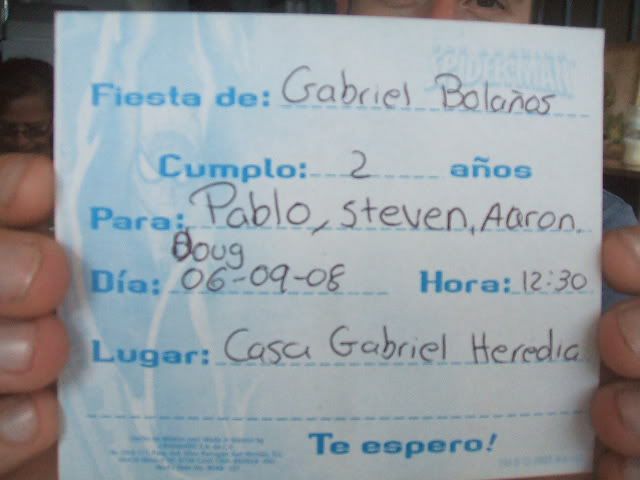 One of the best souvenirs I've ever gotten overseas…..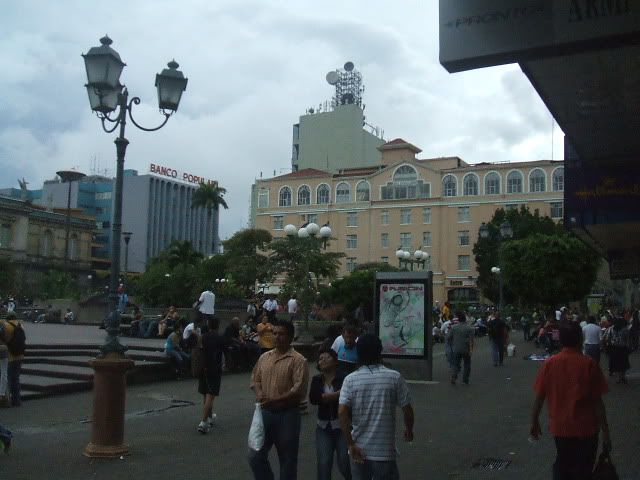 After lunch,… a stroll through central San Jose, where parrots could be heard in the trees and where Aaron did some shopping for a camera battery…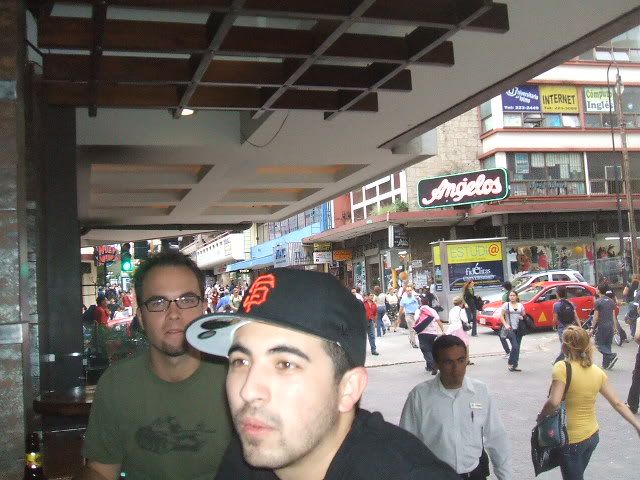 And then,…. we all celebrated the fact that we all made it to Costa Rica at a downtown bar with some Imperials….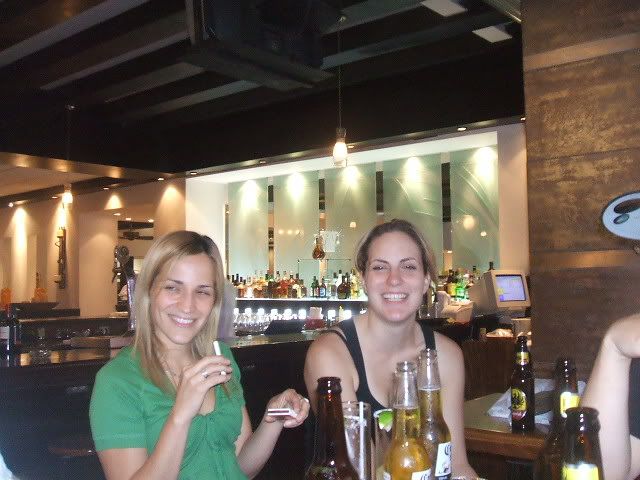 And we got more acquainted with the ticas….

And then we walk back to the house past entertaining little shops, streets and neighborhoods…

Back at the house, we all ham it up before heading out to the BigBurguesa! (photo by Van Lieu)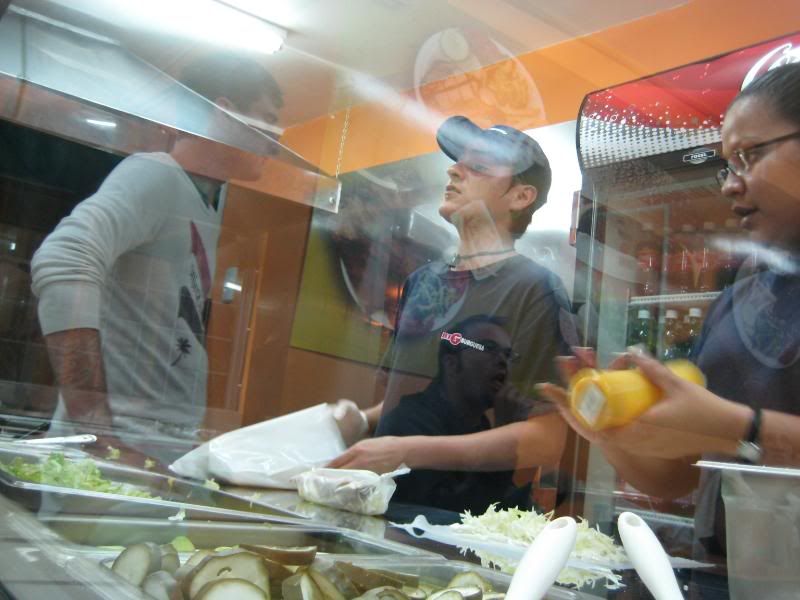 BigBurguesa is a little place just down the street that sells burgers and tacos…(Photo by Van Lieu)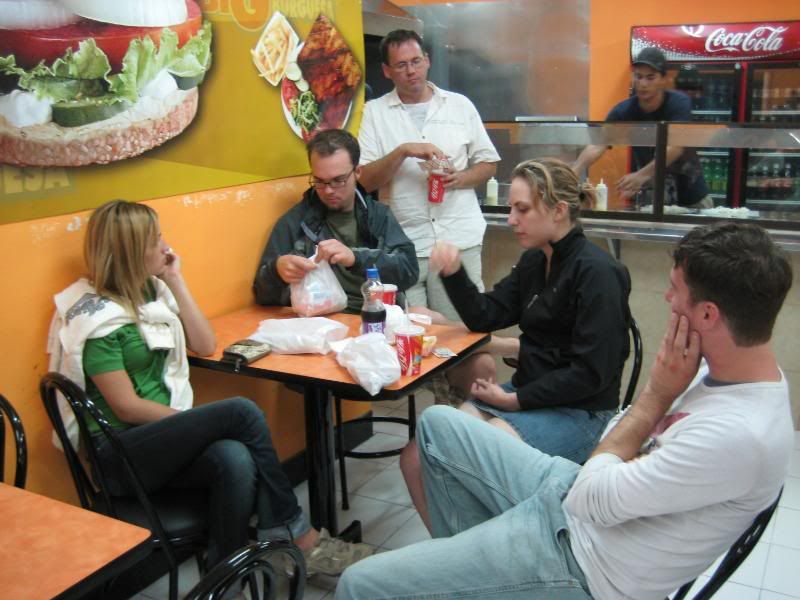 anything Van Lieu takes from now will be noted as (VL)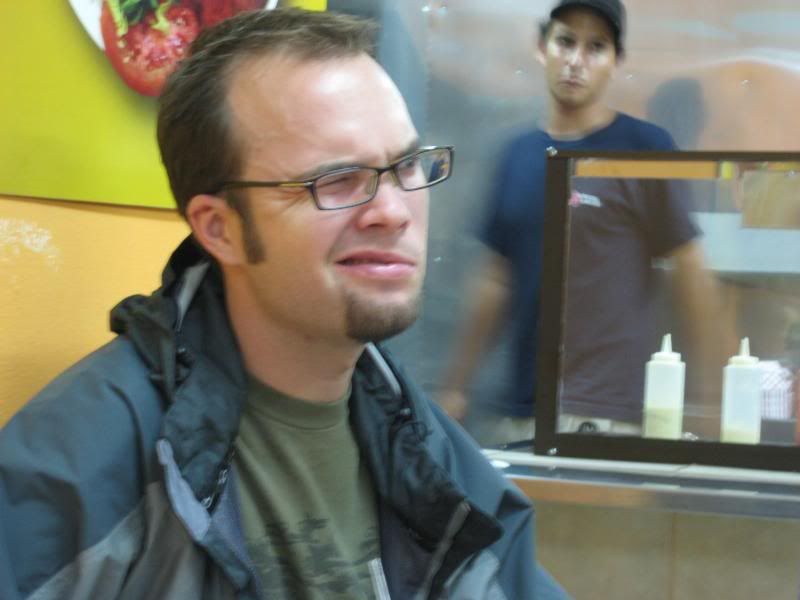 BigBurguesa makes you a little mad… (VL)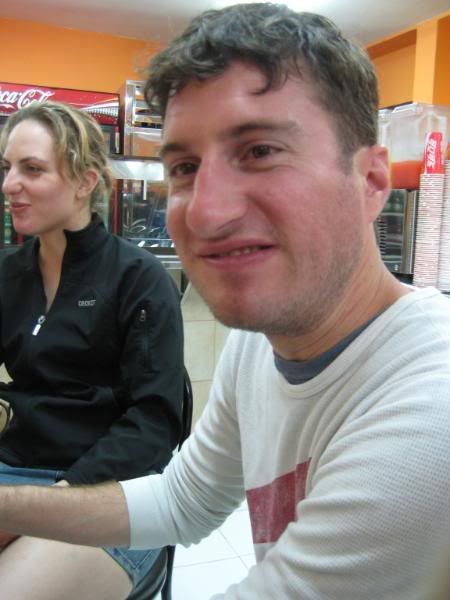 Love that BigBurguesa! (VL)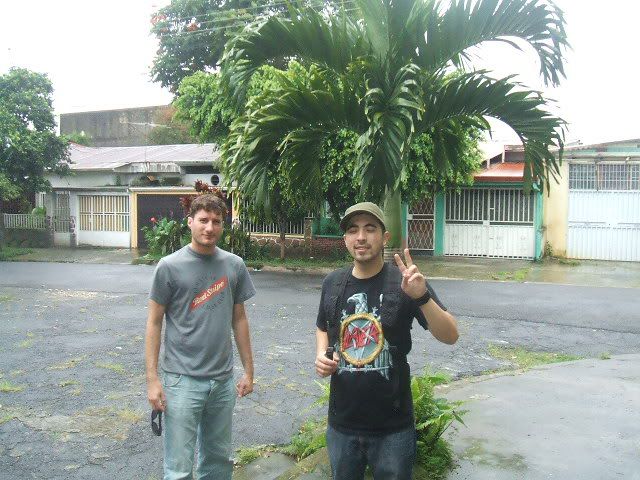 The next morning in front of the house in what is now our little barrio….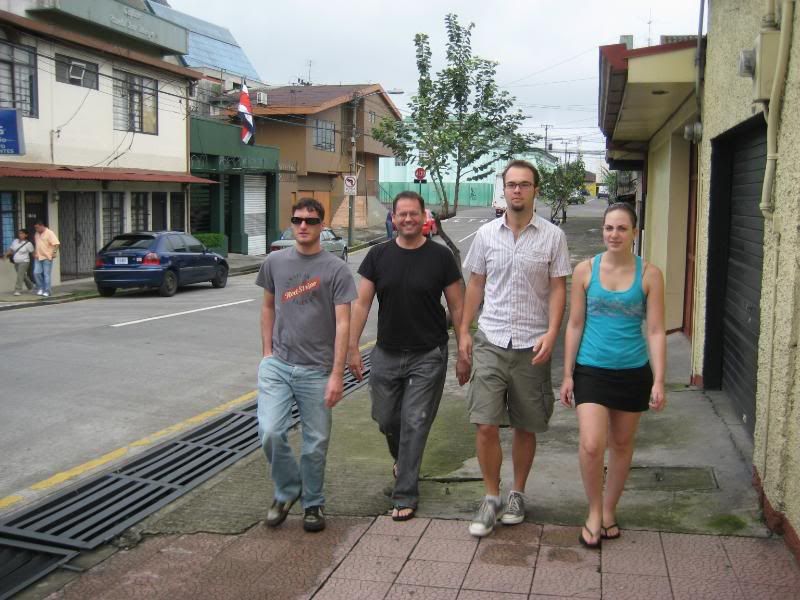 We walked to the soda for a little breakfast… (VL)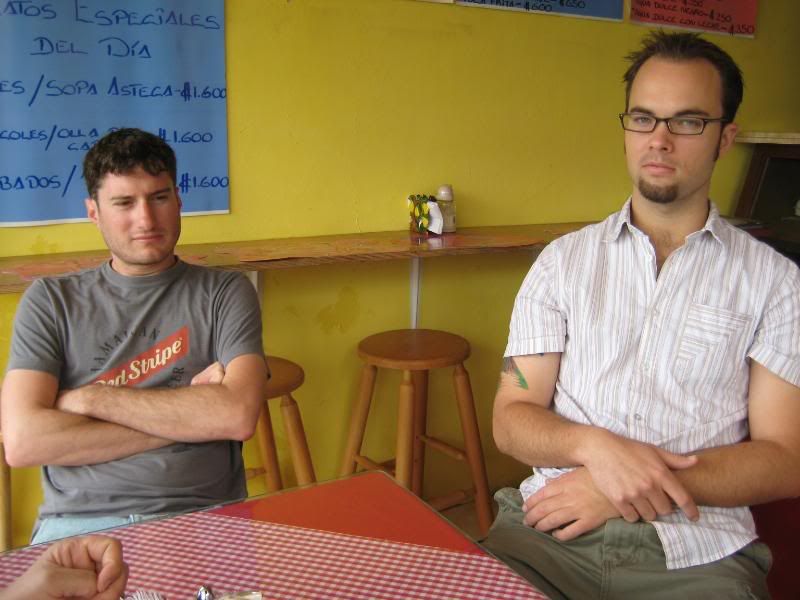 That good soda!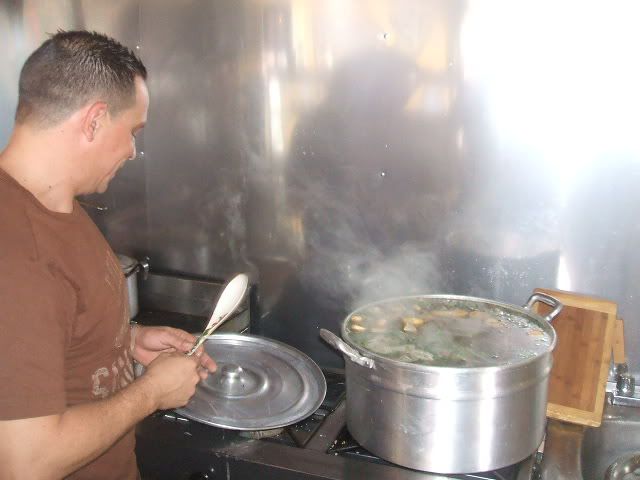 Uncle Tico shows off some fresh soup…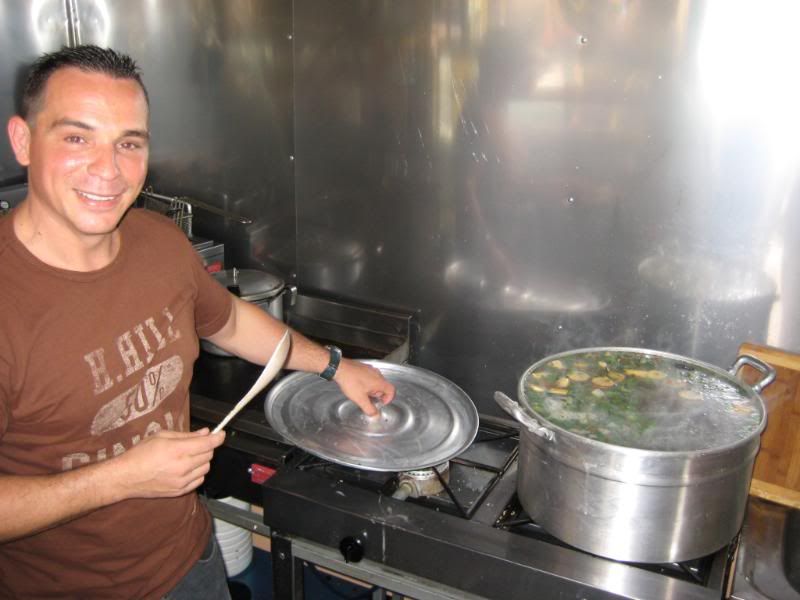 Sopa! (vl)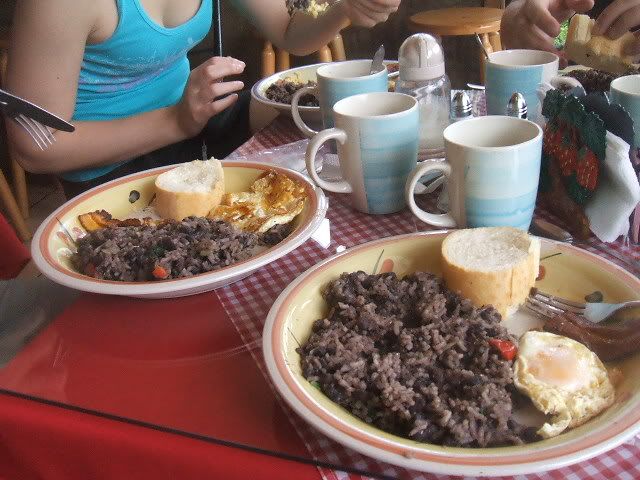 …and this is gallo pinto con huévos for breakfast….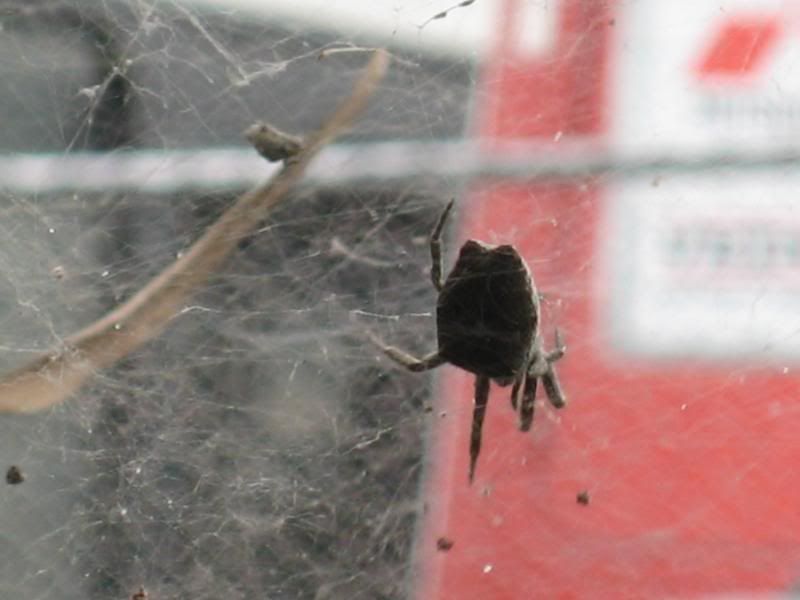 Van Lieu captures a giant spider with his camera (VL)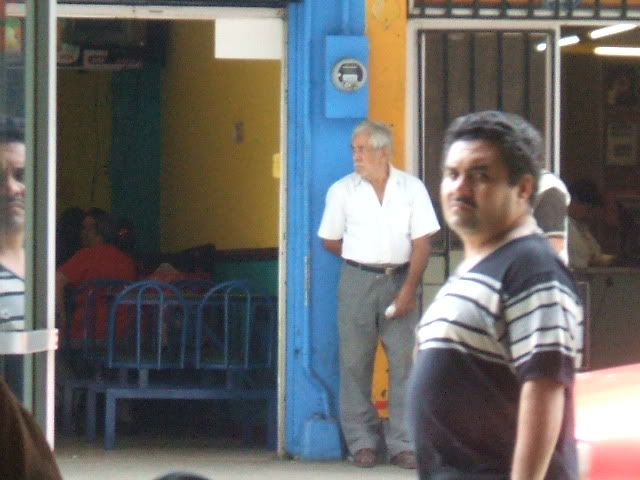 After sitting at a cafe to have some coffee and people-watch,…..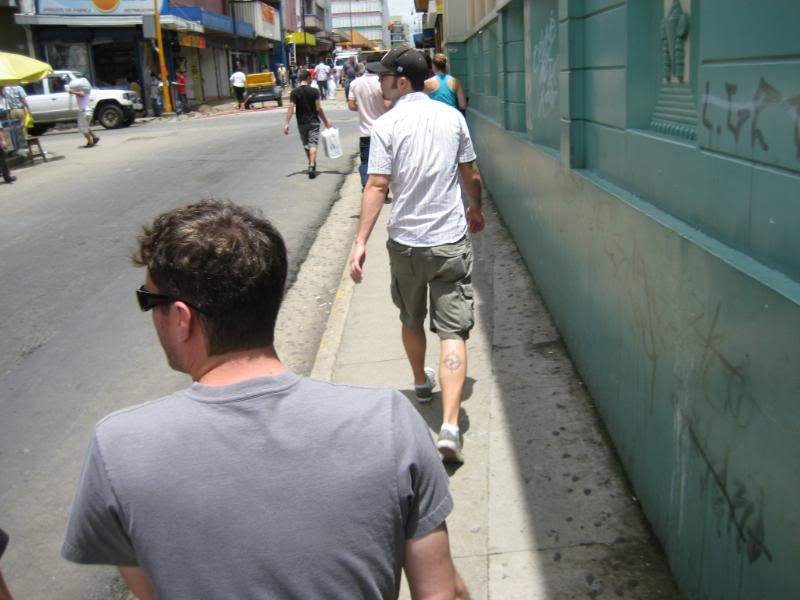 ….we go to the market to buy coffee…. (VL)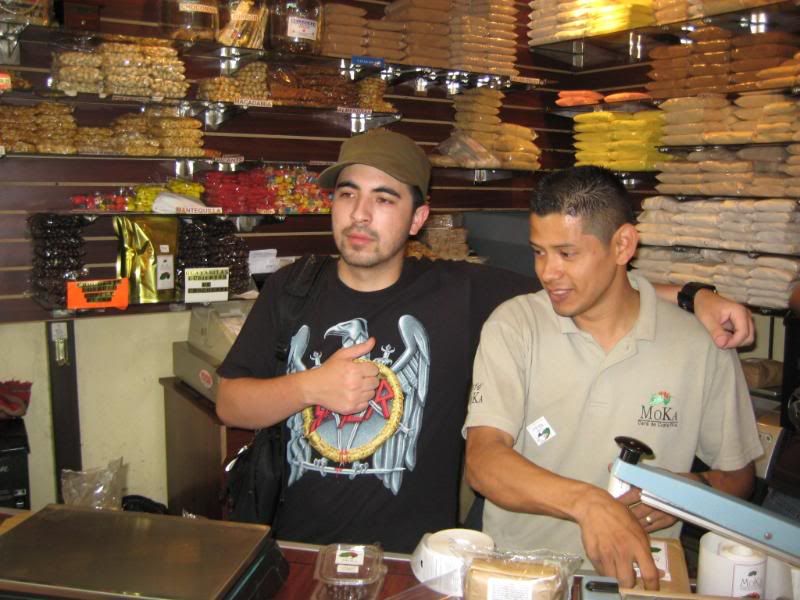 …from this gentleman… (VL)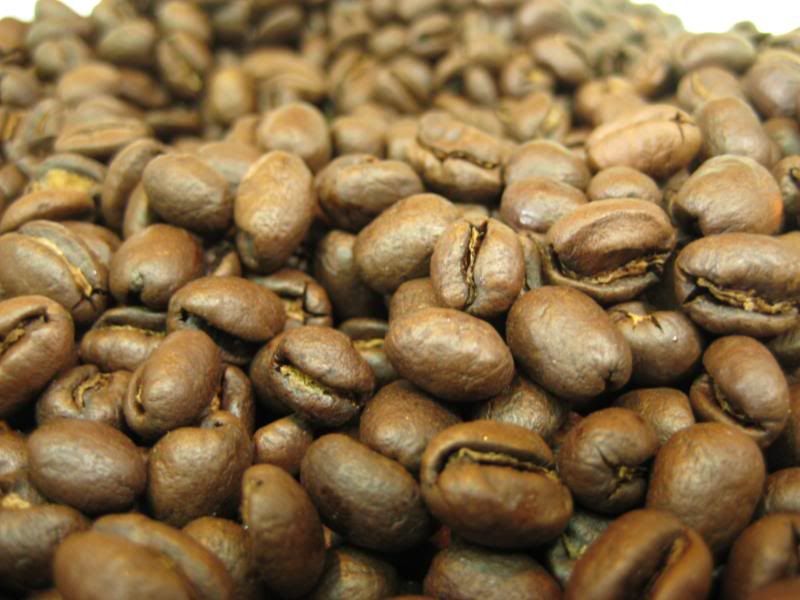 Fresh tico coffee….. (VL)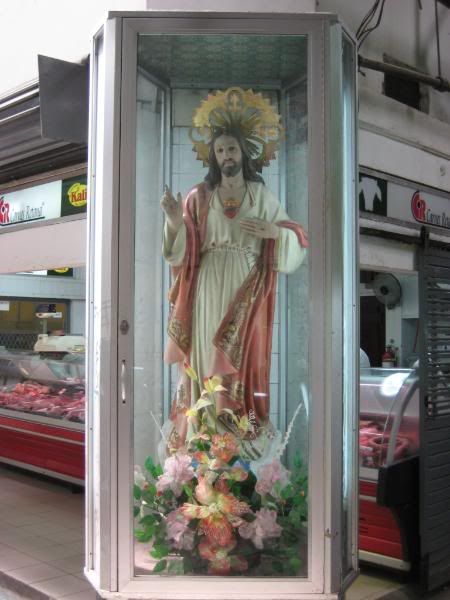 Jesus has his place in the market…. (VL)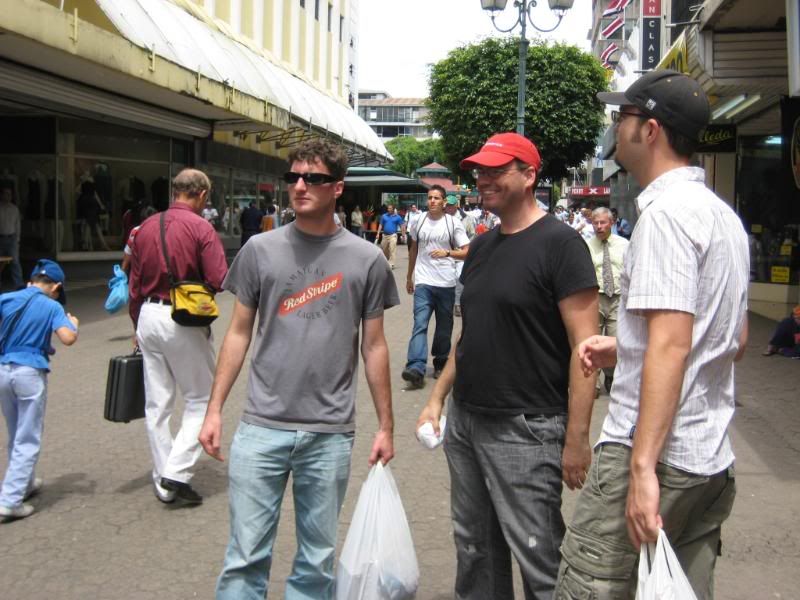 After buying some shirts, coffee mugs, and flasks, we head out on the streets once again as the girls shop for shoes…… (VL)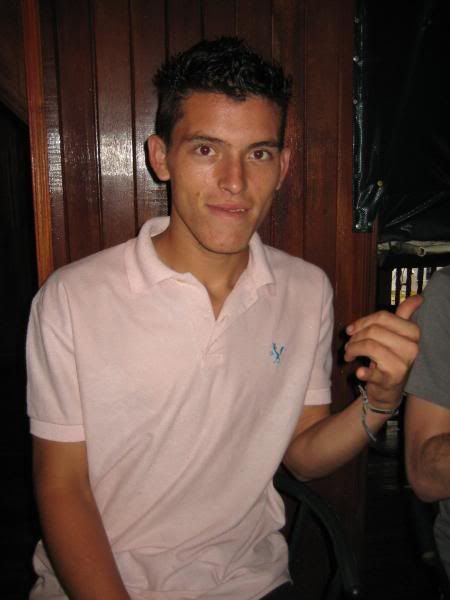 Our guide for a portion of the day was a family friend of Reyann and Vanessa's, El Bruce,… apparently,… he tagged along to keep us safe or something and help us buy Costa Rican rum. And again,… it is time for dinner and Imperials…. (VL)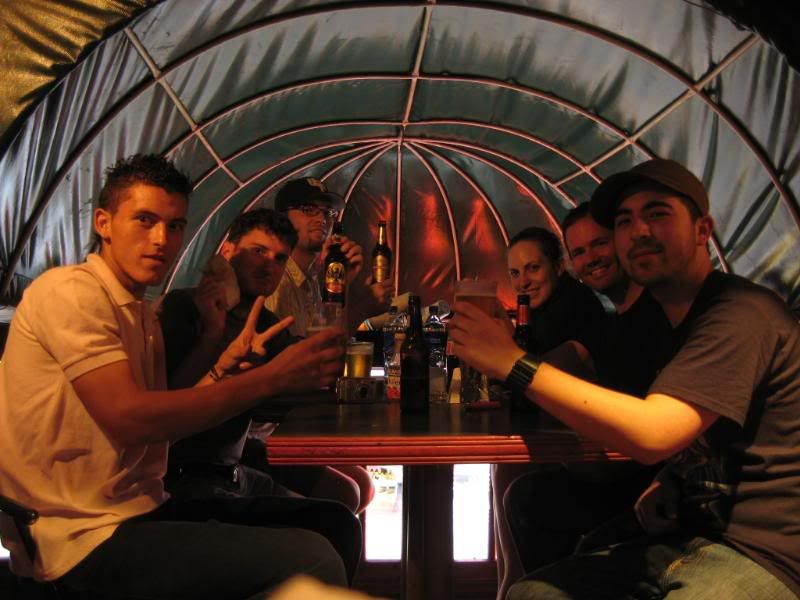 The cafe overlooked the street, so we got our photos on……. (VL) …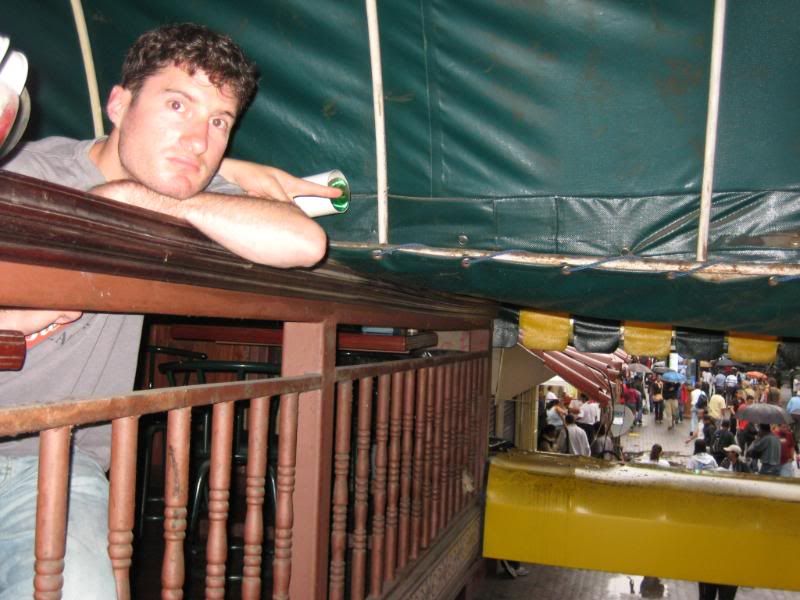 mija-watching… (VL)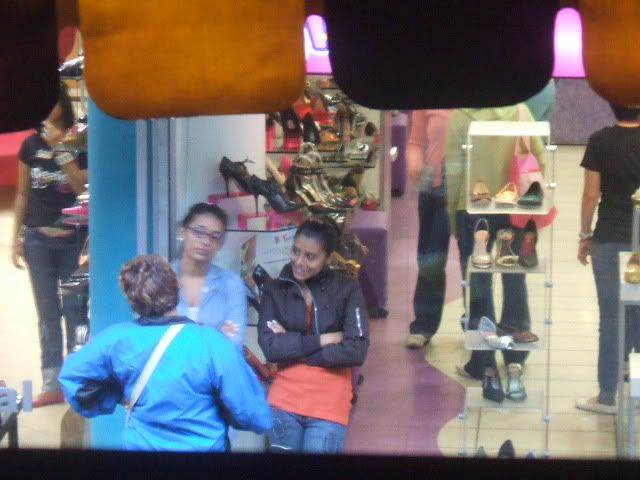 Hi.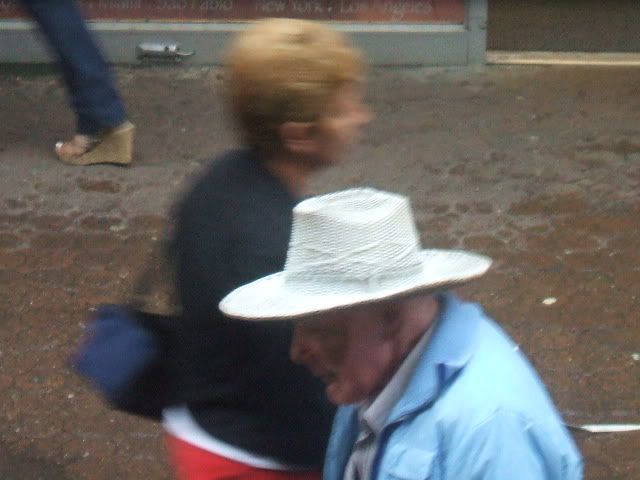 Your best friend (Tu numero uno amigo)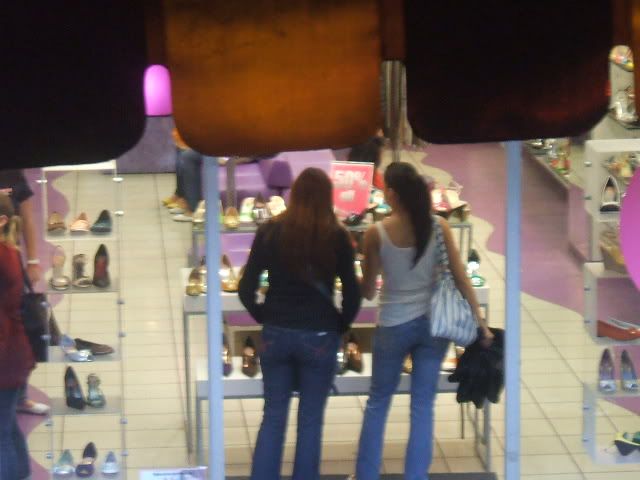 How are you?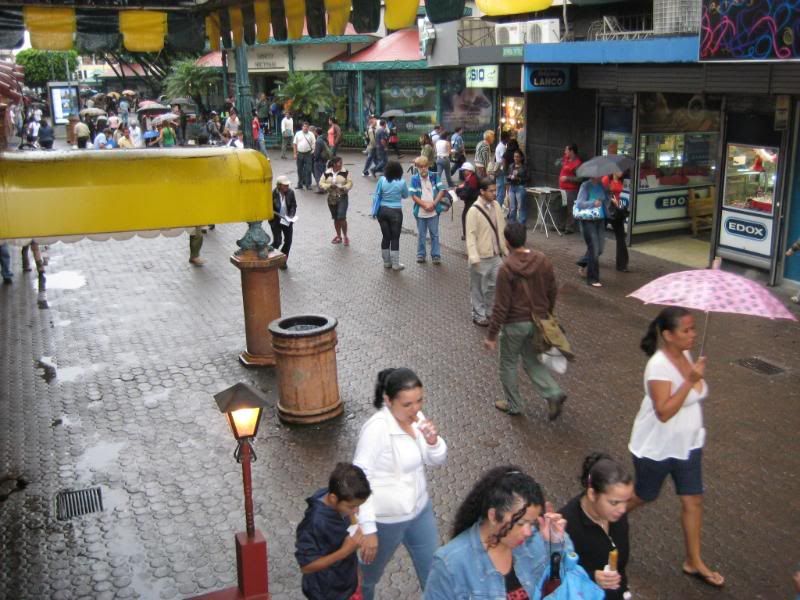 It rained pretty much every day we were there…. (VL)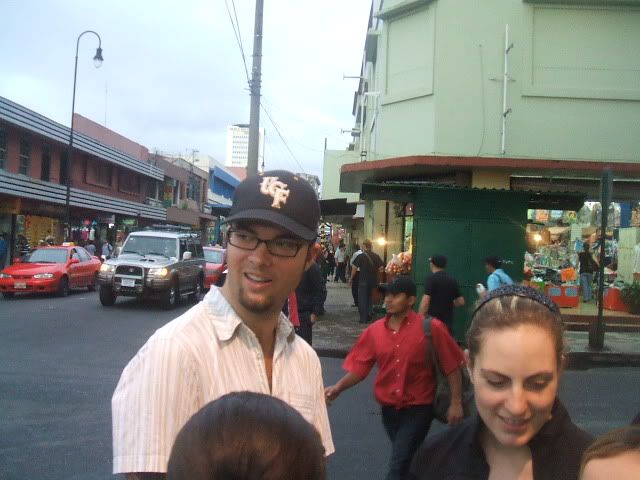 And after walking home,…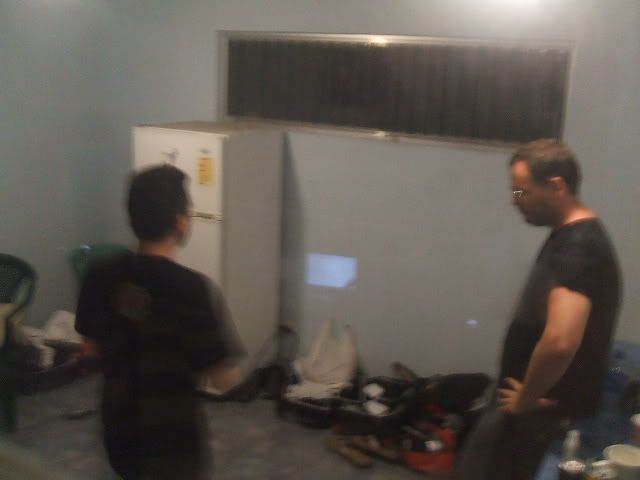 Steve teaches Van Lieu how to salsa dance…
Up Next,…. Part 2! Stay Tuned!!